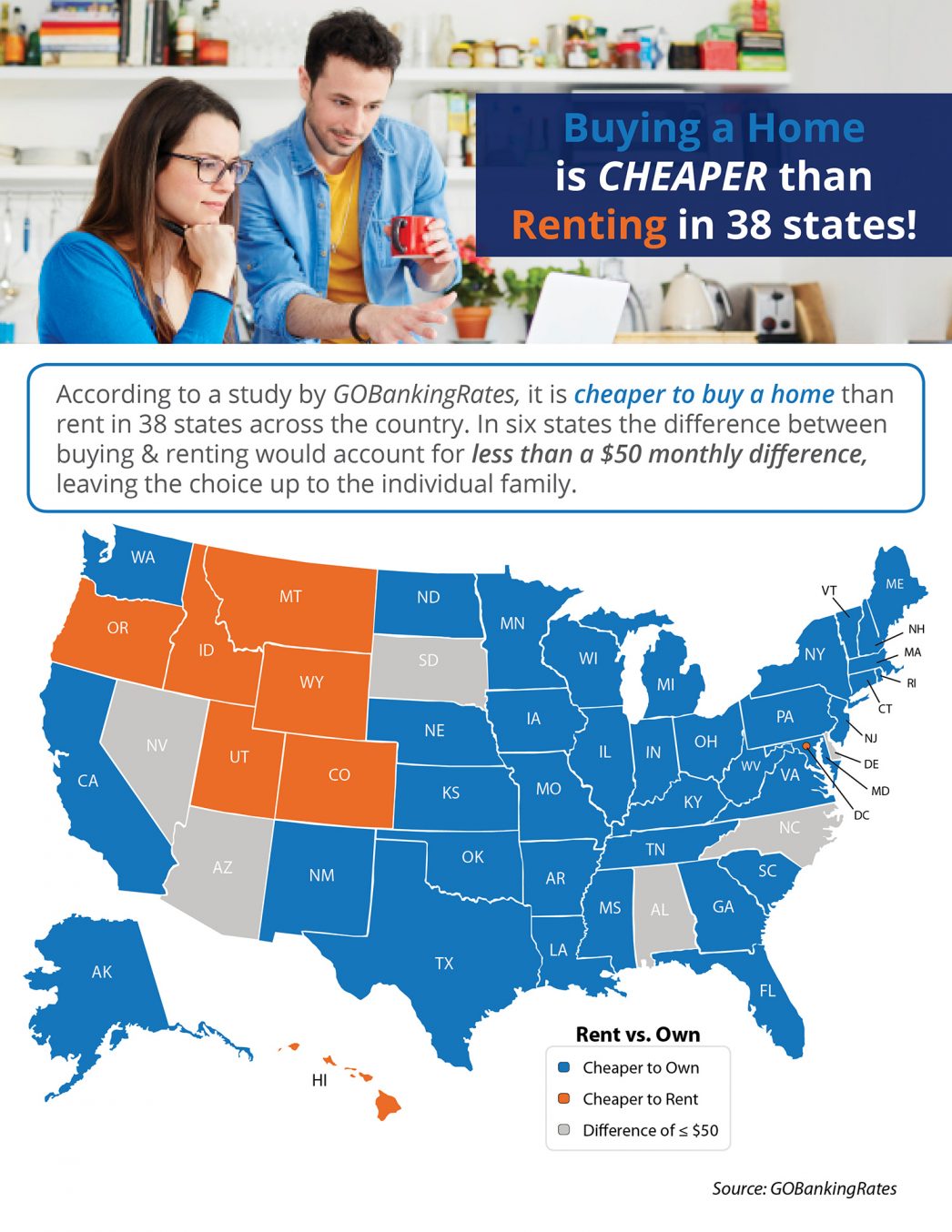 Some Highlights:
According to a study by GOBankingRates, it is cheaper to buy a home than rent in 38 states across the country.
In six states the difference between buying & renting would account for less than a $50 monthly difference, leaving the choice up to the individual family.
Nationwide, it is now 26.3% cheaper to buy.
As you can see, here in Illinois it is found to be cheaper to own than to rent. If you'd like to get out of renting and into a home of your own, give me a call today and let's talk about it.